23 October 2017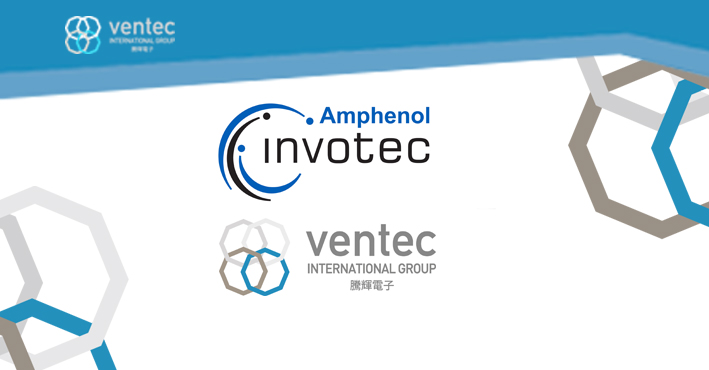 We have teamed up with Amphenol Invotec, one of Europe's leading manufacturers of complex printed circuit boards (PCBs), and are delighted to announce that Ventec's VT-901polyimide material is now fully qualified by ESA in Amphenol Invotec's manufacturing process for rigid and Flex-rigid PCBs.
With high Td (395), a Tg of 250oC and Low-Axis CTE (50), Ventec's VT-901 polyimide material provides the extremely high reliability performance demanded by Amphenol Invotec's space-level flex & flex-rigid PCB manufacturing process that meets ESA requirements. Amphenol Invotec's ESA approved Tamworth facility and the AS9100 accreditation of Ventec's manufacturing and distribution facilities clearly position both companies as world leaders in the supply of high-reliability aerospace PCB solutions.
We manufacture all VT-901 polyimide using specially designed treaters with multiple stage filtration systems and 100% Automated Optical Inspection (AOI) for prepreg FOD-control. The same specialist equipment is used for the production of thin-core laminates for use in the most demanding space and aerospace PCB applications.
Ventec and Invotec have formed a long-term working partnership and through mutual understanding and close cooperation are setting the standards for cleanliness of materials and finished PCBs, putting both companies in a market-leading position within the space and aerospace electronics supply chain.
Tim Tatton, Amphenol Invotec's General Manager, says: 'Amphenol Invotec and Ventec are perfectly aligned and committed to incorporate a wide range of solutions into the most demanding of applications and environments.'
Mark Goodwin, Ventec COO Europe and USA, commented: 'The ESA approval further demonstrates the thermal robustness of Ventec VT-901 polyimide and its suitability for use in high reliability rigid and flex rigid multi-layers in the demanding aerospace sector.'